Tori Spelling of 90210 fame threw a 10th birthday party for her son Liam. Liam requested a backyard campout theme and Tori set into motion what looks like an amazing glamping birthday party. 
From hamburgers and hotdogs (standard camping fare), to an out door movie screen and our Happy Camper Campfire featured in the center of the party the event was a hit.  
Tori arranged to have our Tiny Teepee as a gift for all of the children who attended the party that she personalized with their names. What a nice touch! 
Head over to Tori's EdiTORIal to see all of the photos from the party.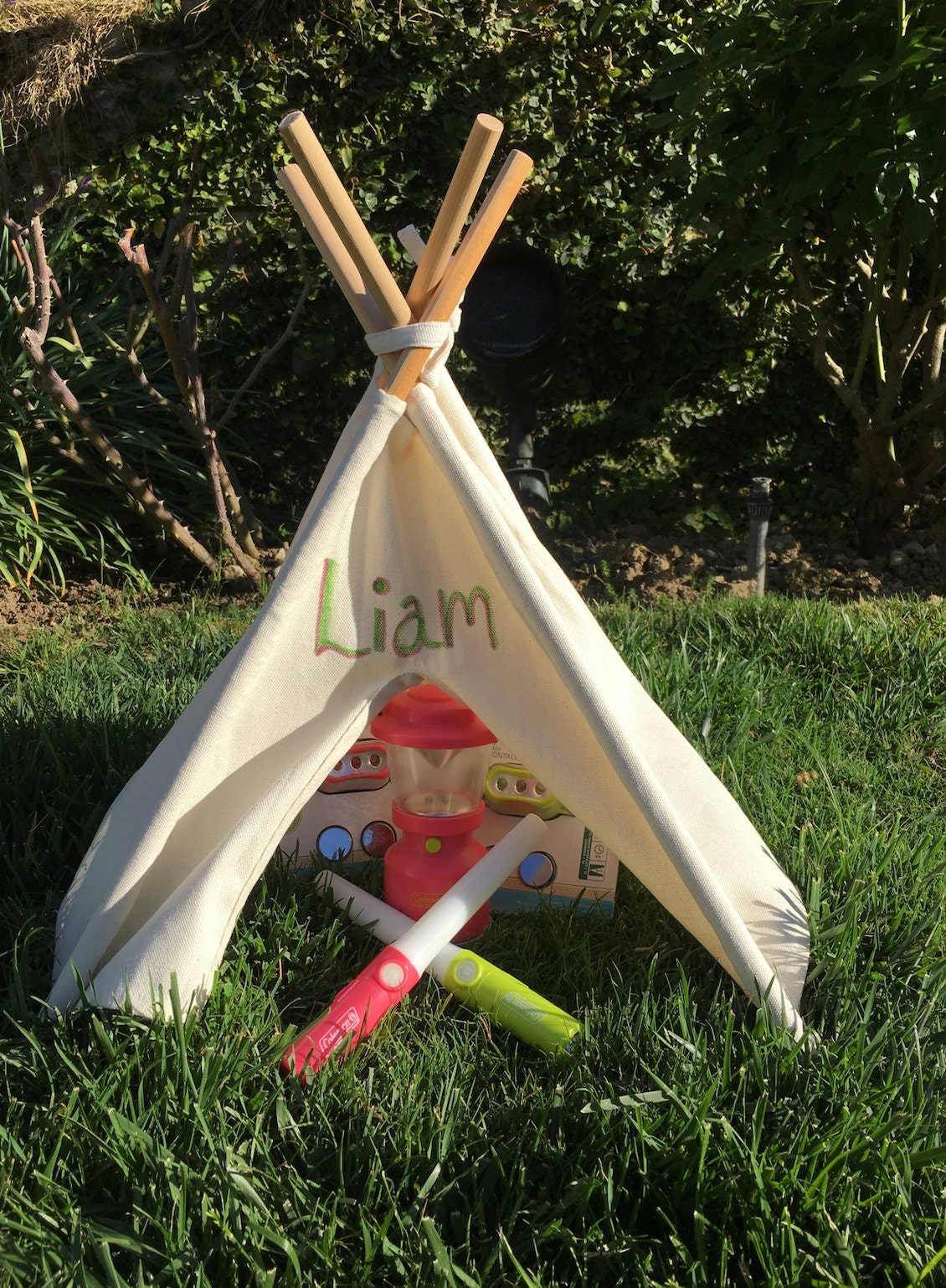 ----------------------------------------------------
----------------------------------------------------